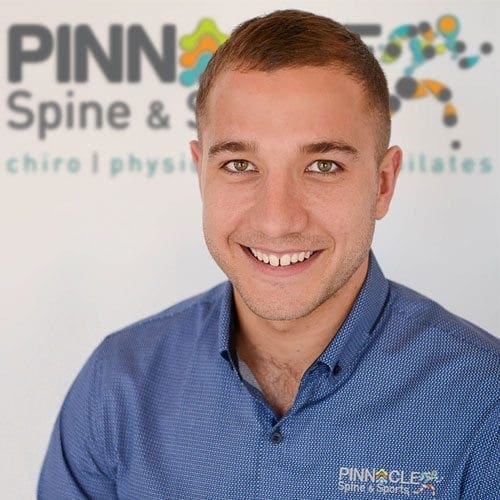 By Grant Colombo | BChiroSc, MChiroprac
Here at Pinnacle Spine & Sports we strive to provide the most up to date information to our patients alongside a gold standard level of care. We also ensure each patient experience is individually tailored so rehabilitation goals are achieved as soon as possible. Providing evidence-based practice ensures this process happens to the best of our ability.
But…..what exactly is evidence-based practice?
Evidence based practice is the process of reviewing, analysing, translating, and incorporating the latest scientific research into your treatment. However, science is not always so black and white. As such, best practice also incorporates your practitioner's clinical expertise along with your own rehabilitation goals in mind to formulate an optimal treatment plan.
Essentially, 3 components of evidence-based healthcare are:
The best available evidence
Clinicians' knowledge and skills
Patient's wants and needs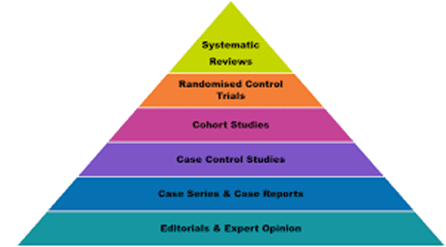 Research papers published to online medical journals provide us with the information we are looking for. Systematic reviews are seen as the highest level of evidence. This type of review complies lots of studies about a single topic together and aims to find common conclusions.
Randomized control trials (RCTs) are the next highest level of evidence. Think of RCTs like experiments where ideally a large number of people are treated the same way and compared against a control group (a non-experimented on group). The effect of the trial is then evaluated after an arbitrary amount of time.
Next down the tier is case studies and reports where research is performed on single individuals. These are used commonly for our rare conditions that have very little available evidence or for seeing very specific treatment plan details.
Additionally, case studies/ reports often replicate what we see in the real world making them very relatable for us! The reason this type of research is lower down the pyramid is due to the lack of comparisons between treatments and tiny sample sizes making it hard to determine whether the study will work on a patient.
How do we do it at Pinnacle?
Here at Pinnacle Spine & Sports we regularly have group meetings where all your favourite practitioners discuss specific health care topics.
Firstly, we select a time and day to make sure all practitioners can attend. We then discuss conditions we commonly encounter here at the clinic or cases that have taken an unexpected turn. Collectively we brainstorm and gather recent research articles. After some analysis each practitioner will pick and present new and interesting research that may change, challenge, or reinforce current adopted treatment models. The discussion that comes afterwards is often quite fiery! The best is then saved for last, getting into the treatment rooms and practicing on each other.
It is imperative in health care that we strive to be evidence based and to review the current literature. New and evolving information is constantly emerging. It is crucial that we provide the best management we can to get you back to your best as soon as possible.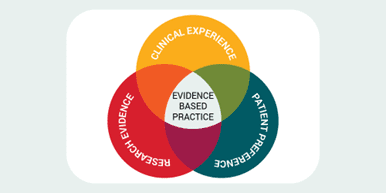 Interested in knowing how our commitment to keeping up with the latest research can help you? Get in touch and see what we can do to assist.