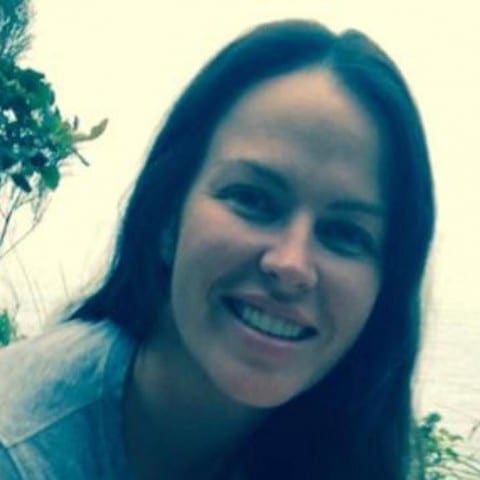 "Embrace the interconnectedness of body, mind, and breath. I offer a welcoming space to soften, become present, and explore. Through your practice you will strengthen muscles, encourage blood flow, and give stretching a whole new meaning!"
We have 3 classes on Thursday morning all run by Shelley at The Pinnacle Studio. Shelley has been practising for 18 years, she fell in love with the benefits of yoga and Pilates and began teaching in 2013. 
She will start the morning at 7am with a Matwork Pilates class which may differ from Gayle but will focus on the functional movement of the body and follow the Pilates framework. The class consists of exercises that have prescribed placement, rhythm and breathing pattern. 
At 8am, Shelley will run Yogalates which combines the best of yoga and Pilates. This class will work with a muscle area using Pilates methods and will use yoga to stretch into that area. This is a slightly more dynamic class but great for beginners and all levels.  
At 9:30am, Shelley will run an Unwind/Yin Yoga class. Yin Yoga based on the Taoist concept of yin and yang and the complementary principles in nature.  Yin is the stable aspect and Yang is the changing moving aspect.  
Yin yoga is a slow yoga but amazing for opening up the body, each stretch is held for 3 minutes.  
If you a relatively active lifestyle or lots of stimulus at work then Yin Yoga is that perfect balance to slowing you down, connecting you to your body and giving it time to respond to get stronger.  During these long slow poses it gives your mind the time and space to allow any emotions to be there and release it from your body.  
All Shelley's Yoga classes will begin by bringing awareness to your breath and a gentle warm up, and will finish with some form of relaxation or meditation.  
It has proven to not only stretch the body in deep and hugely beneficial way, but also contribute to overall well being.  
The use of props is encouraged, and support and modifications are offered to those experiencing limited mobility. Whilst Pilates classes are a little more challenging her foremost goal is to share the practice in a way that is accessible to all: to meet people where they are.  
Children as young as 7 and pregnant women are welcome to join these classes.
Shelley's classes at The Pinnacle Studio are held:
7am – Thursdays (Matwork Pilates)
8am – Thursdays (Yogalates)
9:30am – Thursdays (Unwind/Yin Yoga)